Whether it's a home repair, purchases, or managing financial affairs, an instant personal loan is fast becoming the go-to option because of factors like swift approval, minimal documentation, adjustable interest rates, and flexible repayment options. The paperwork required for a personal loan is negligible, and the amount is disbursed within 24 hours. This is one reason those needing money immediately prefer unsecured personal loans over other loan options.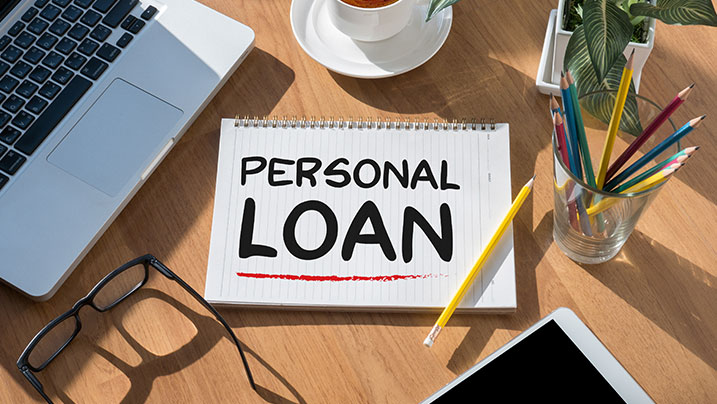 While seeking an instant personal loan has become easier, a few myths persist and misinform people. Some tales are that personal loans are costly, complex, and only given to high credit scores. None of these myths have any inkling of truth. Believing in myths may deter them from availing of personal loans.
While those with high credit scores are eligible for lower interest rates, it does not mean that those with low credit scores are not granted a personal loan. The only difference lies in the interest rate. Several attractive personal loan options are available, with multiple lenders vying for customers. Different lenders may have their eligibility criteria, but generally, a steady income source and the ability to repay timely are crucial factors. To avail of an instant personal loan at a highly competitive interest rate, keep the following points in mind:
Full Income Disclosure
Many times, other than your monthly salary, there are secondary income sources that you shy away from disclosing. Whether from house rent, a freelancing gig, or any investment, tell it all while applying for an instant personal loan. But while applying for a personal loan, disclosing all income sources increases your chances of loan approval at a low interest rate.
Enduring Relationship
Long, trusted relationships with a bank or financial institution are key factors in interest rates. While innumerable lenders are in the market, you can get other perks and attractive interest rates with a bank with which you have a trusted relationship. If you are a long-term customer, the bank is aware of your past borrowing, repayment patterns, and confidence that you will repay the personal loan in due time. Banks don't want to lose valued customers, so that you may be given great deals.
Co-Borrower
Adding a co-borrower increases your chance for low-interest rate approval by increasing your leverage and reducing the bank's risk. It will be more than willing to sanction an instant personal loan at a low interest rate if a co-borrower is mentioned. Another benefit of adding a co-borrower is that it increases your eligibility as both the borrowers' income statements and credit records are considered. Before applying for a personal loan, there are a few other points that you should remember for an organized repayment and managing your finances.
How to Manage Finances and Expenses After Loan
Plan Smart
Don't exceed your borrowing limit, and prepare a roadmap of repayment. Strategize well from day one.
Timely repayment
Pay all personal loan EMIs timely, and if possible, look for a pre-closure if it's available and you can afford it.
Keep a Tab
Don't forget to note down how much you have paid and how much is still pending.
The Bottom Line
People seek personal loans for multiple reasons. Contrary to the myth, it's quite easy to apply for it, and those with low credit scores also need not worry. One needs to remember a few basic points like providing complete documents, revealing total income, and planning repayment.
Applying for an instant personal loan is hassle-free if you plan and manage your finances efficiently. If you are looking to apply for a personal loan, Finserv MARKETS has attractive offers and competitive interest rates. On its personal loan EMI calculator, you can figure out the exact monthly amount to be paid.