Today, there are more subscription services than ever. It can feel like we're inching toward a time when we won't have to leave our house to get anything. Need a vitamin regimen? There's a service for that. Need pre-proportioned ingredients for a homemade meal? There's a service for that, too. In fact, there are several.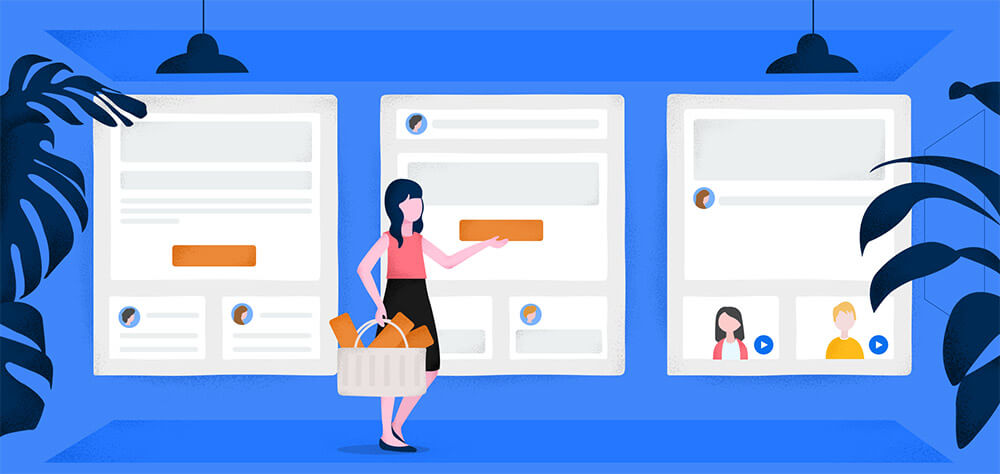 With so many options available, it's easy to think we've reached the subscription service limit. We haven't — not even close. Subscriptions exist for products and services you never thought could be provided regularly. You may even find a new favorite in this list.
Birth Control
Imagine if your monthly prescriptions were delivered to you without prompting. That's the idea behind many online birth control services. Companies like Nurx automatically send refills rather than requiring a new request.
You'll still need a medical consultation to get your prescription, but that's the most challenging part of the process. (And even that's not very challenging.) Once you've completed your consultation, a medical provider will prescribe the appropriate birth control for your situation. Your birth control will arrive at your door. No visit to the doctor's office or pharmacy is required.
Vitamins
Another thing you can skip buying at the pharmacy is vitamins. Over the last few years, companies have started offering customized supplement routines online. You can take a quick quiz to determine your vitamin needs or go for a single multivitamin. Then you set the delivery frequency, and you're good to go.
This service is a great option for those who don't know which vitamins to select for themselves. Brands like Ritual and Care/are backed by research, so you know you're getting a quality product. These services can also be a time-saver since you're letting someone else help you choose the right products.
Full Meals
Pre-selected products are a major selling point for most subscription services. Those that provide you with everything you need for a homemade meal are the peak of that convenience. There's no need to grocery shop or look for the perfect recipe. While these services have been around for a while, there's more variety today than ever.
Purple Carrot is an excellent option for vegans and vegetarians, while Green Chef is suitable for those avoiding gluten. There are plenty of other options for any dietary restrictions you may have. Whatever your needs, there's likely a subscription box that will help you meet them.
Meat
For those who don't need a whole meal in their subscriptions, there are other food-based services. Newer options include those that exclusively sell meat, like ButcherBox. Services like these allow the carnivores among us to choose from a selection of high-quality products.
While a meat-centric subscription service might seem odd, it offers a lot of benefits. You'll gain access to products you might not find in your grocer's meat case. Additionally, you may be able to purchase products you'll buy any way at a lower price.
Alcoholic Beverages
If it's not food products you're after but drinks, you might consider a beverage subscription service. Whether you prefer wine, beer, or spirits, there are options out there for you. Cocktail Courier will send everything you need to make craft cocktails. Winc will send you the best wine for you based on a quiz.
Though alcoholic beverage subscriptions can be fun, they may be limited in your area. You might need to shop around for a company that best matches your location and preferences. Once you find the right service for you, you'll be able to treat yourself regularly.
Pet Treats and Toys
Of course, humans aren't the only ones who like treats. If you have a furry friend at home, you may want to explore pet subscription boxes. There are many options for cats and dogs, such as meowbox or BarkBox.
These services can provide treats, toys, and food options for your feline or canine companions. Many allow you to choose products that best suit the needs of your pet. They are accommodating if you have an animal who gets bored easily or destroys toys quickly.
Household Tasks
Once those toys are destroyed, someone has to clean them up. What if that someone didn't have to be you? Services like Handy provide help with household tasks such as cleaning and repairs on a set schedule. Professionals can be hired regularly for a variety of jobs at a fixed price.
Or maybe you're willing to tackle your own household tasks, but you need effective, eco-friendly products with which to do them. Here the subscription box world is truly your oyster. Cleancult and Puracy can provide all-natural cleansers, while Dropps and Blueland will get your clothes clean with nary a plastic bottle in sight. And with regular deliveries, you'll get just the nudge you need to keep your quarters spic and span.
Video Games
Subscriptions don't just have to solve problems. They can also be used for fun. If you are a gamer, you may consider video game subscriptions rather than buying games outright. It can be a great way to ensure variety or try new games before committing to a purchase.
There are big names behind a lot of these services, like Google Stadia and EA Play. Each is structured a little differently. Some allow gameplay of the newest titles for a set amount of time. Others allow access to specific games for as long as you have a subscription.
Vehicles
Quite possibly, the strongest product you can get through a subscription is a car. Much like with video games, different services have different terms. Some offer a specific amount of miles per month, while others have different tiers for different vehicle types.
Most will allow you to choose a new vehicle to drive multiple times a month. The rental company Hertz has a subscription program that even lets you add a second driver for free. Car subscriptions can be an excellent alternative to renting when traveling. They're also a fun service for anyone who likes having a lot of automotive options.
The possibilities are endless when it comes to subscriptions. Despite their gimmicky feel, subscription services provide a lot of benefits. They can make needed (or wanted) goods and products more accessible. For many, this convenience factor alone is enough to sign up for one or many. They're also kind of fun. Think of something you wish could be delivered to your door, and there's probably a subscription service out there that will oblige you.